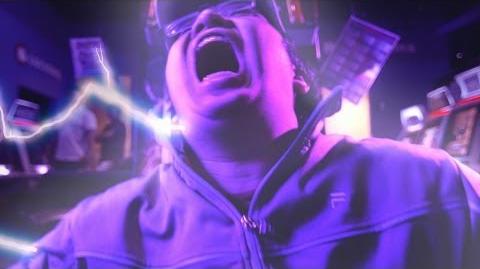 Arcade Domination is a short film produced by Rocket Jump and directed by Freddie Wong and Brandon Laatsch. It is the sequel to the 2011 short film known as Arcade Dominator.
Freddie, the Arcade Dominator is back and ready for more. When a trio of party poopers called the Fun Police starts ruining every arcader's good times. Upon being spotted by them, Freddie ends up in an intense fight causing him to be defeated in the first round. It's when he absorbs the power from the machines that he starts taking down the Fun Police in his home turf.
Cast & CrewEdit
Freddie Wong.....Arcade Dominator
Clinton Jones, Jon Karmen, Benji Dolly.....Rocket Jump Gang
Tait Fletcher, Caitlin Dechelle, Eric Linden.....Fun Police
Ad blocker interference detected!
Wikia is a free-to-use site that makes money from advertising. We have a modified experience for viewers using ad blockers

Wikia is not accessible if you've made further modifications. Remove the custom ad blocker rule(s) and the page will load as expected.