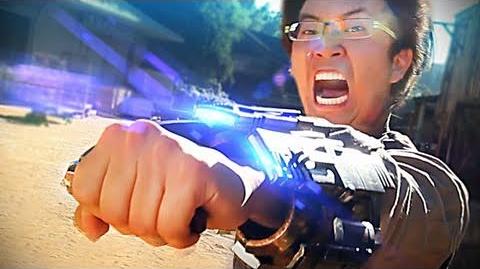 Cowboys & FreddieW (ft. Jon Favreau) is a short film produced by Rocket Jump and directed by Freddie Wong and Brandon Laatsch. It features Jon Favreau, director of Iron Man and Cowboys & Aliens.
When Freddie is attacked by a group of cowboys only to be assisted by his gang. Against seemingly impeccable odds, Freddie and his gang manage to fight back high, hard and fast.
Cast & CrewEdit
Freddie Wong.....Himself
Jon Favreau.....Cowboy
Behind the ScenesEdit
Weapons SceneEdit
Ad blocker interference detected!
Wikia is a free-to-use site that makes money from advertising. We have a modified experience for viewers using ad blockers

Wikia is not accessible if you've made further modifications. Remove the custom ad blocker rule(s) and the page will load as expected.