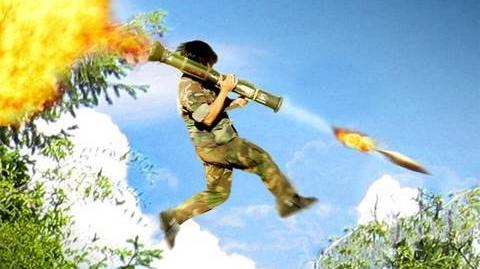 The Rocket Jump is a short film created by Rocket Jump. It was directed by Freddie Wong and Brandon Laatsch.
In the virtual world, Freddie and several others are ambushed by a camper armed with an M249 SAW. Despite Freddie's warnings to not directly attack the enemy, his friends end up doing so, getting killed in the process. As a result, Freddie contemplates on how to engage the enemy and the only way to attack is a Rocket Jump. Upon achieving such a feat, marks the first rocket jump in the history of video games.
Ad blocker interference detected!
Wikia is a free-to-use site that makes money from advertising. We have a modified experience for viewers using ad blockers

Wikia is not accessible if you've made further modifications. Remove the custom ad blocker rule(s) and the page will load as expected.